About Chelston Park
Our History and Values
Our Commitment
We are committed to…
… affording you courtesy, respect, and privacy.
… providing individualised care and support based on personal needs and preferences.
… involving residents, family and friends in individualising a care plan.
… ensuring the right of every person to independence and choice.
… listening to staff, residents, family and friends to improve our service.
… delivering high-quality care to everyone, respecting ethnic origins, religious or sexual orientations and life choices.
… communicating effectively with residents, family and friends ensuring they have the information needed to make informed choices.
… regularly re-evaluating care to assess its effectiveness and adapting to changing needs.
… providing staff with up-to-date learning and development as well as support and supervision.
… staying updated with new initiatives, thinking and research and working with health and social care services to improve our care.
… investing in our buildings and facilities to provide an environment that promotes the health and safety and improves the living and working conditions of residents and staff.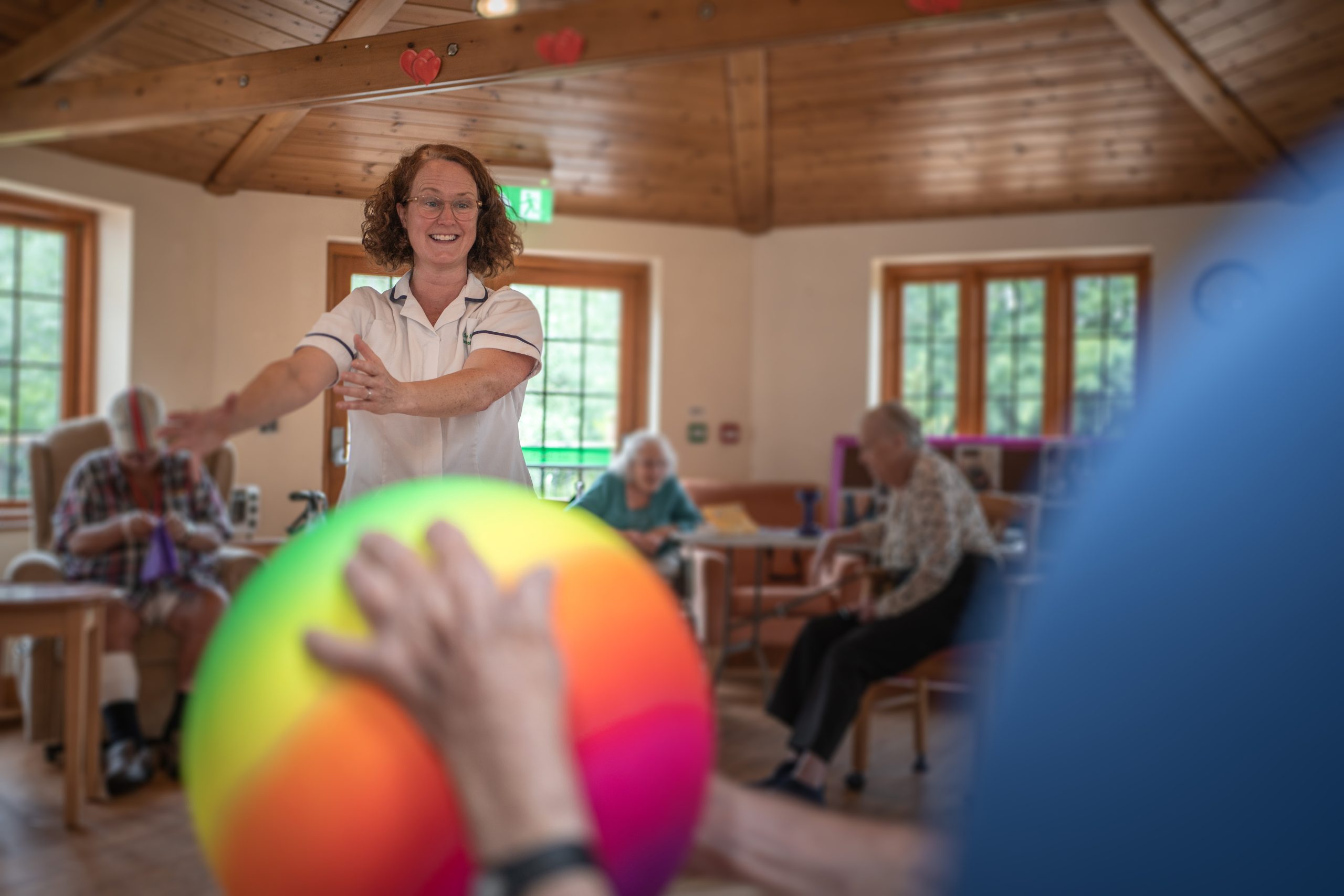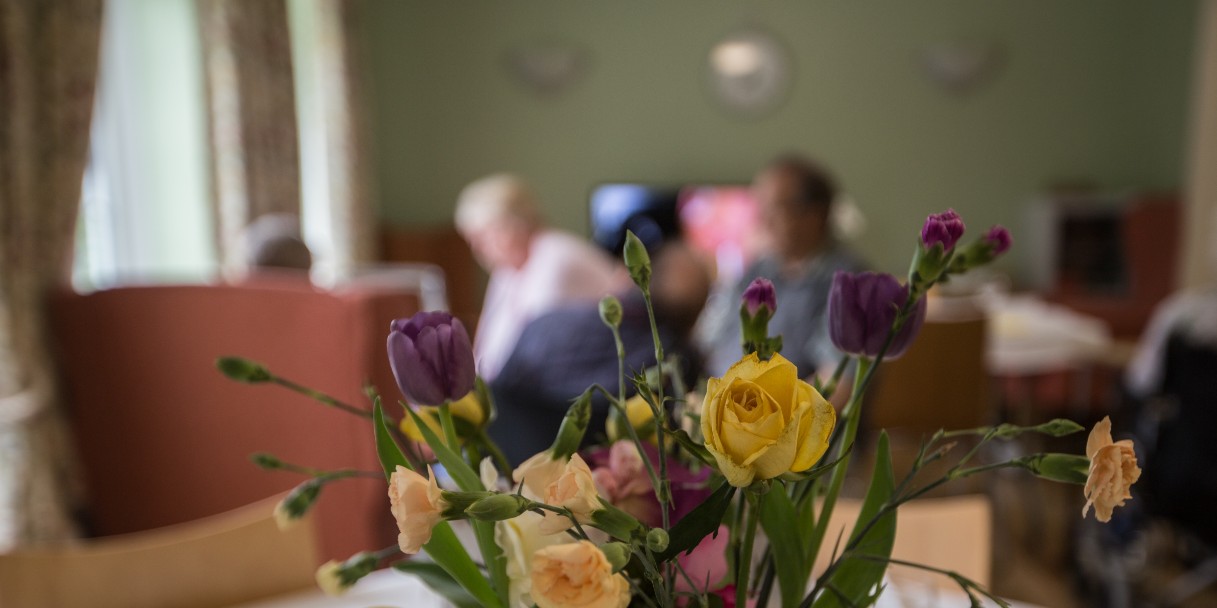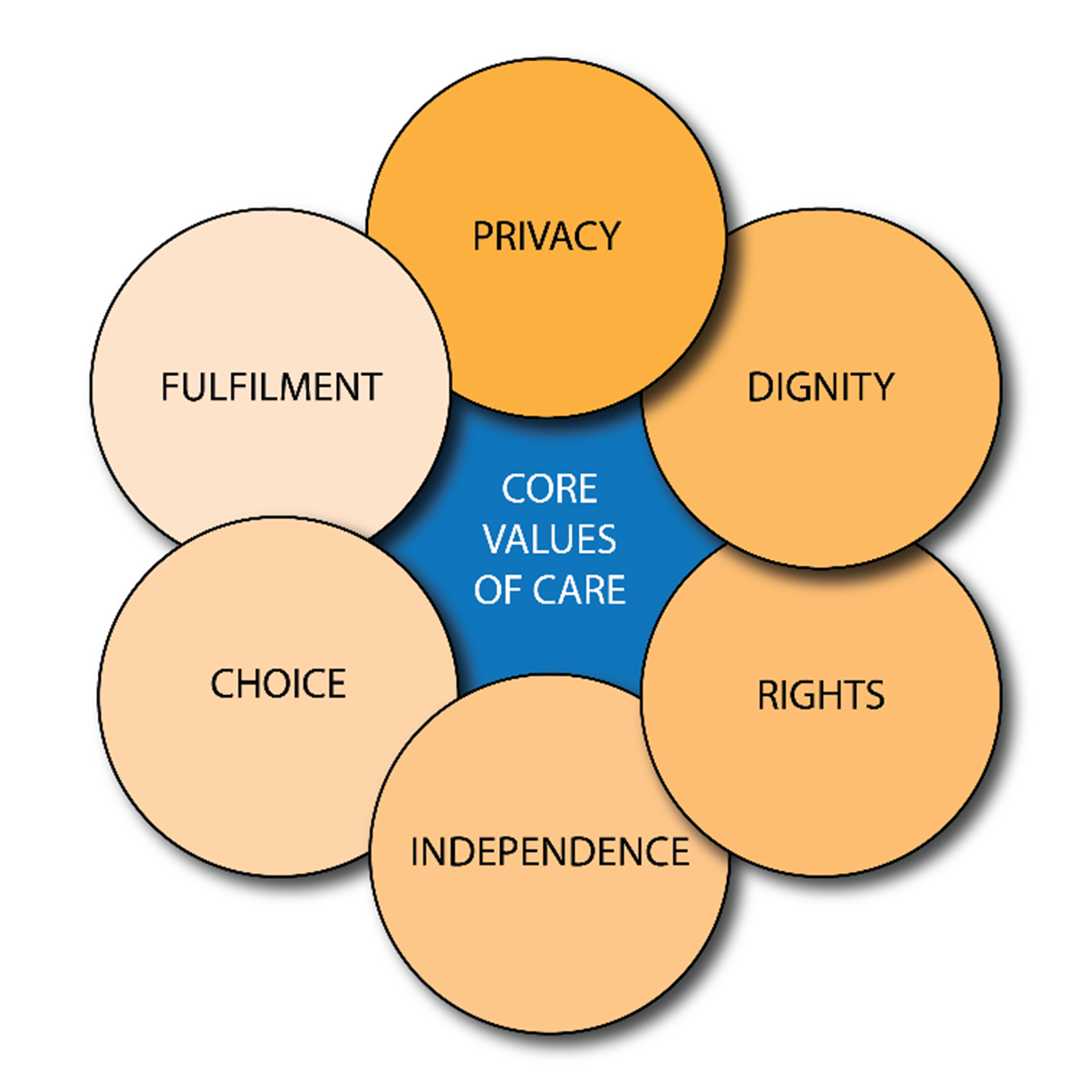 Philosophy of Care
Chelston Park has been carefully refurbished and equipped to meet nursing needs. We provide a caring home where highly-trained staff help residents make informed choices and support them to make the most of each day.
Nursing and care staff are trained and supervised to preserve and maintain the dignity, individuality, and privacy of all residents. Residents are encouraged to participate in the development of their personalised care plans and likewise we greatly value the involvement of family and friends in this ongoing process.
The following are core values fundamental to the philosophy of care at Chelston Park.
| | |
| --- | --- |
| PRIVACY:    | The right of a resident to be left alone and undisturbed whenever they wish. |
| DIGNITY: | Understanding a resident's needs and treating them with respect. |
| INDEPENDENCE: | Allowing and supporting residents to take calculated risks, to make their own decisions and think and act for themselves. |
| CHOICE: | Giving a resident the opportunity to select from a range options. |
| RIGHTS: | Keeping basic human rights available to all. |
| FULFILMENT: | Enabling each resident to achieve their own goals day to day. |
Management Structure, Staff Numbers and Training
All care staff are trained to deliver the highest standards of care. Chelston has a continuous staff training programme that ensures these high standards are maintained. We develop training, staff guidance and care practices in line with the latest legislation, regulations and guidance from the Care Quality Commission.
We select staff for their reliability, integrity, skill, friendliness, and professionalism. Staff are all carefully screened before they start with us – they undergo an enhanced DBS check, provide two references and we expect a negative COVID test.
During induction, all staff are trained by our experienced and highly-qualified Nurse Trainer. During this induction, everyone covers the following critical subjects: Care Code of Conduct, Nurse Call System, Confidentiality, Fire Procedure, The Rights of Residents, Manual Handling, Mental Capacity, Personal Care Tasks, Health and Safety, Dementia and Long-Term Conditions, Infection Control and PPE, Health & Safety at Work, Care Assistants' & RNs' Responsibilities, First Aid Training, Safeguarding, Care Planning, Food Hygiene and Safety and Medication Administration
We have a training policy and keep records of all training carried out. We publish an annual in-house training plan and other subjects than the ones listed above are covered on an ongoing basis and refresher training is held regularly.
We also send staff on external training courses. These cover various topics such as Food Hygiene, Manual Handling, First Aid, Health & Safety, Aspects of Care of the Older Person, Medication Administration, Dementia, Long Term Conditions, Deprivation of Liberty and Mental capacity.
Chelston Park encourages and finances all Care Assistants to achieve Care Qualifications and Credit framework (QCF) Level 2 and Senior Staff achieve QCF levels 3-5. Our policy is to have fifty-five percent of all care staff to have achieved or be undertaking Qualifications and Credit Framework (QCFs) or their equivalent.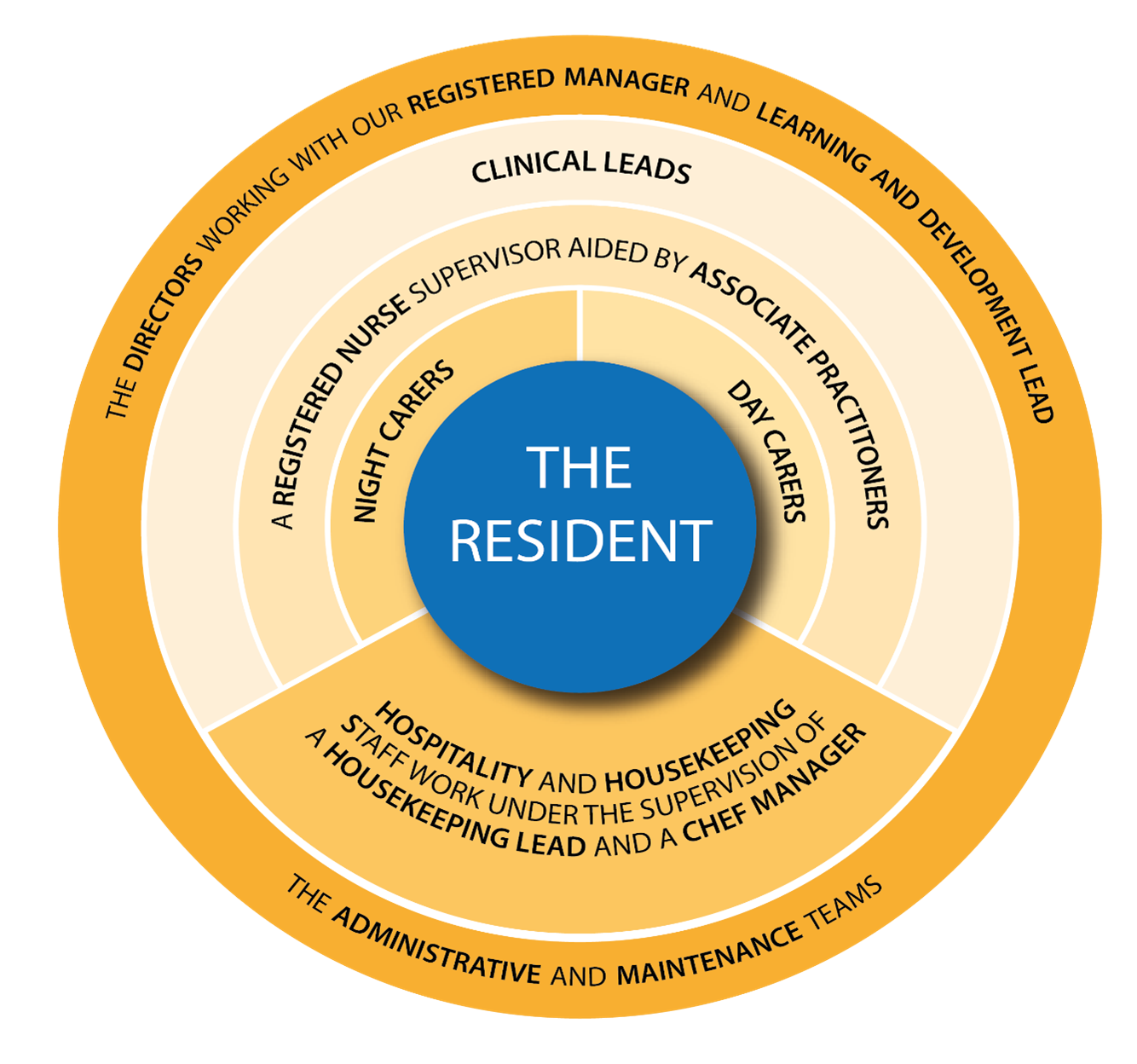 Chelston Park employs: A CQC-Registered Nurse Manager, Clinical Lead, A Resident Support Manager, 10-12 Registered Nurses, Bank Registered Nurses, A Learning and Development Lead, an HR Manager, 6 Associate Practitioners, 20-30 Care Assistants as well as bank Care Assistants, Several activities staff, 3 cooks, 4 kitchen staff, 4 cleaners, 2 secretaries, 2 handymen, 3 gardeners and various administration staff.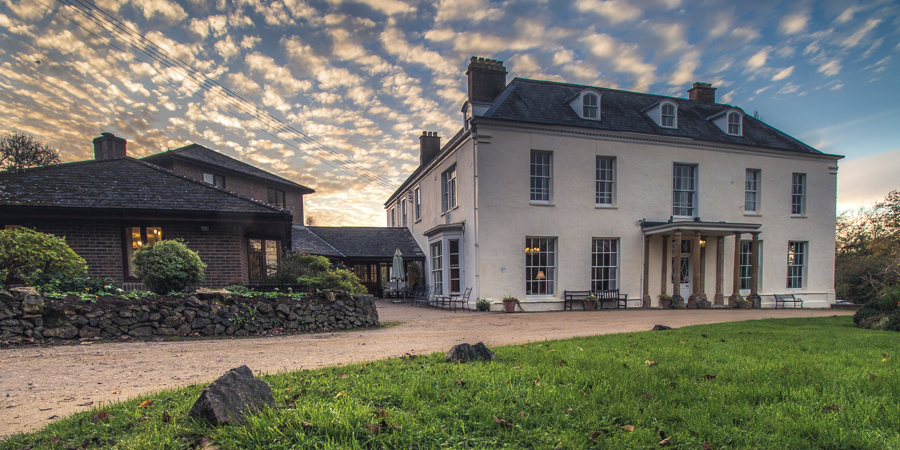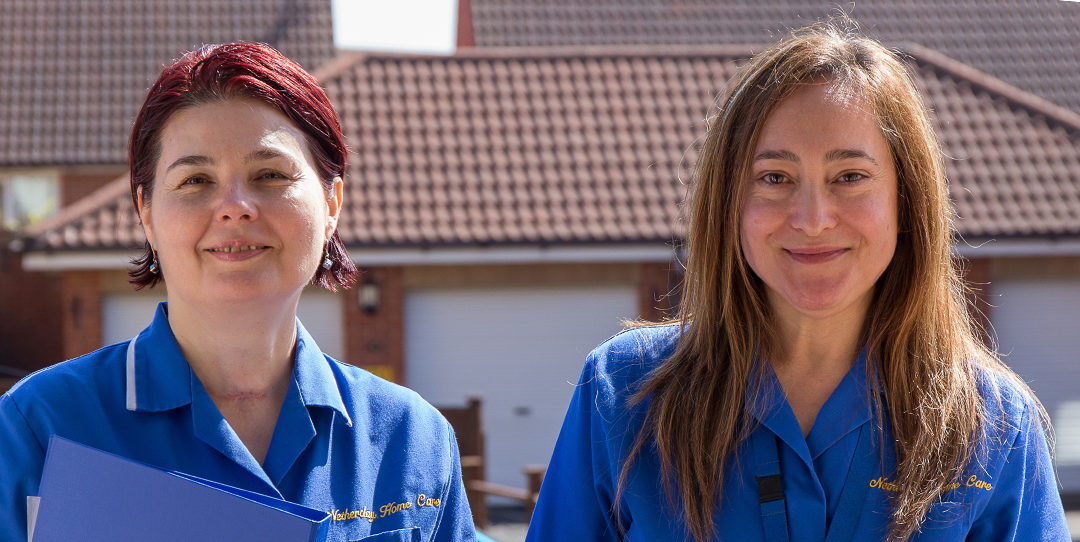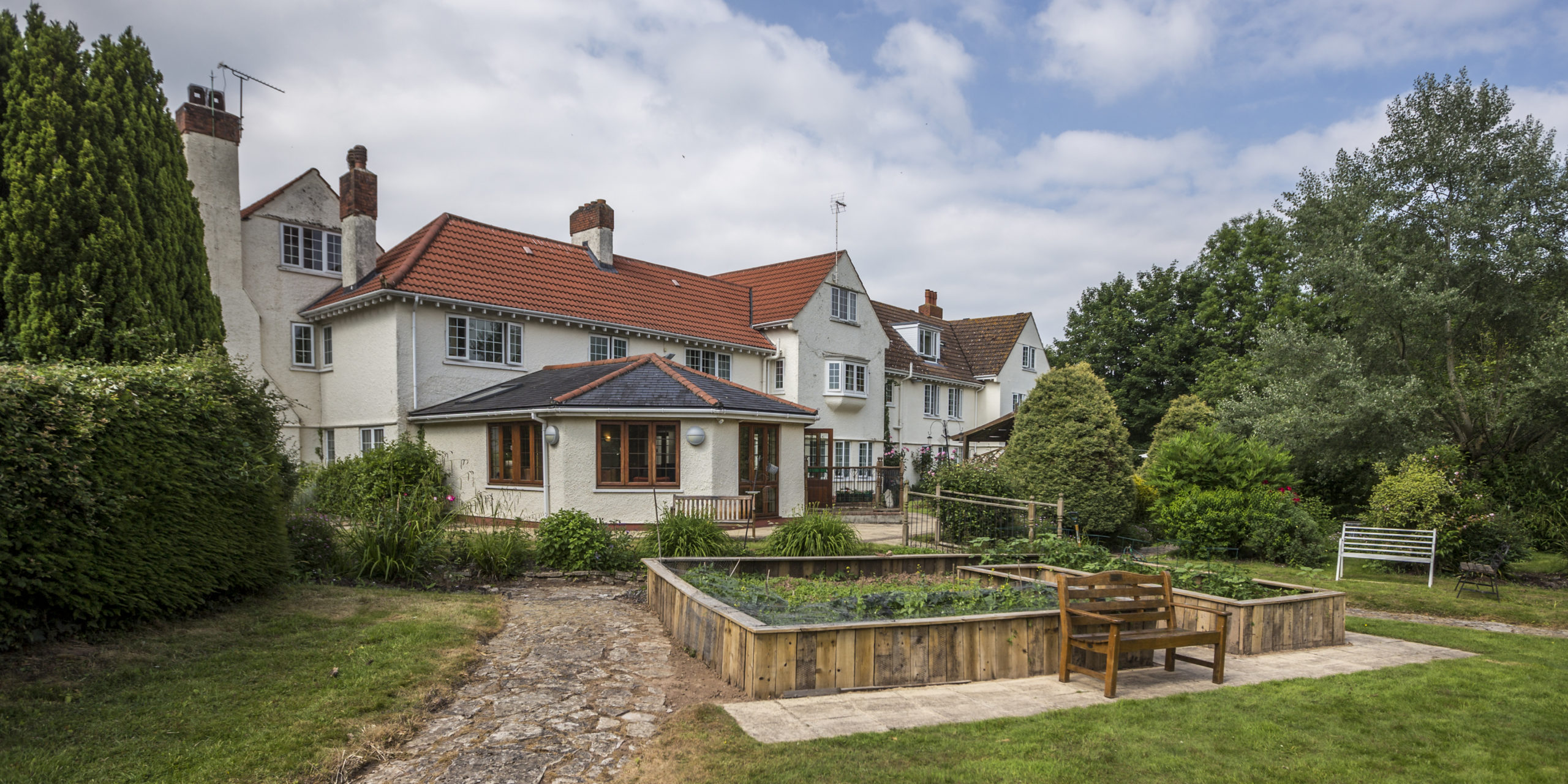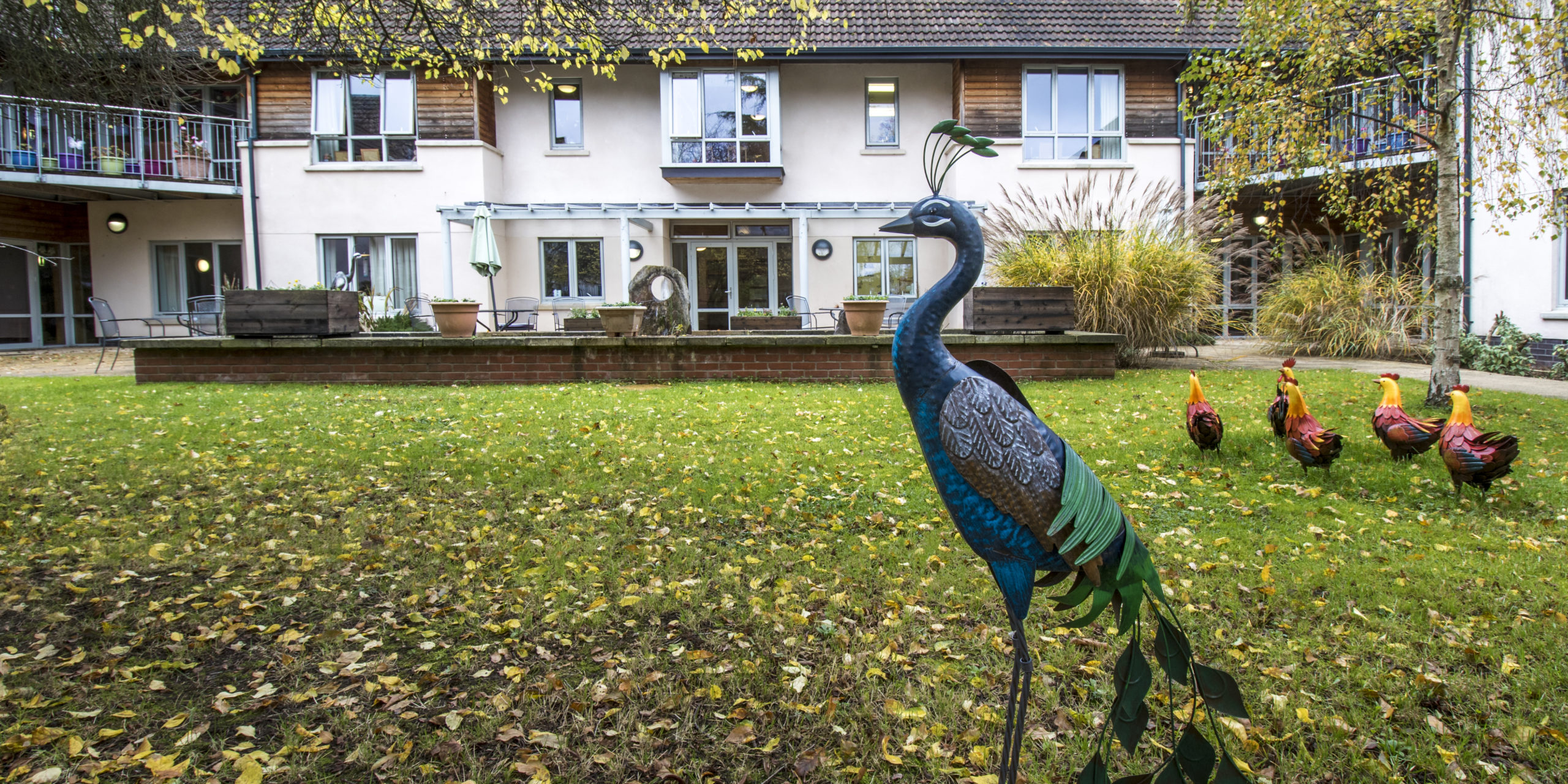 50 years of caring in Somerset and Devon
Chelston Park is a part of a family business that has delivered care in Somerset for almost 50 years.
Netherclay House opened with one resident in 1971. The business grew and in those early days, residents and staff joined the family for meals. A Georgian property on the river tone, with views of the Quantock Hills, Netherclay House was a slice of the good life with free range chickens and home-grown fruits and vegetables. We extended it in 1987. The eleven rooms were joined by an extra twenty five and we built five close-care apartments in the grounds.
Netherclay Home Care started life in 1994 in a small office in the kitchen garden at Netherclay House. At its height, we delivered over 3000 hours of care a week and employed 200 carers serving Taunton, Wellington, Bridgwater and the surrounding villages on the Devon/Somerset border. In 2022 we handed Netherclay Home Care to another provider to focus on our residential and nursing homes.
Chelston Park opened in 2000 providing general nursing to 31 residents. We built Cheslton Gardens in the grounds of Chelston Park in 2007. This purpose-built home provides 50 dementia nursing beds.
The third generation of the family are now involved in maintaning and improving our care services and, in keeping with Netherclay's original ethos, Chelston residents continue to grow thier own vegitables and our catering team includes them in a seasonal menu.
We are a local provider, with local knowledge and nationally recognised standards.
We are committed to delivering high quality care and support which is responsive to people's needs and preferences.
In total we provide 121 beds for residential, nursing and dementia care in Taunton and Wellington and employ almost 200 members of staff.